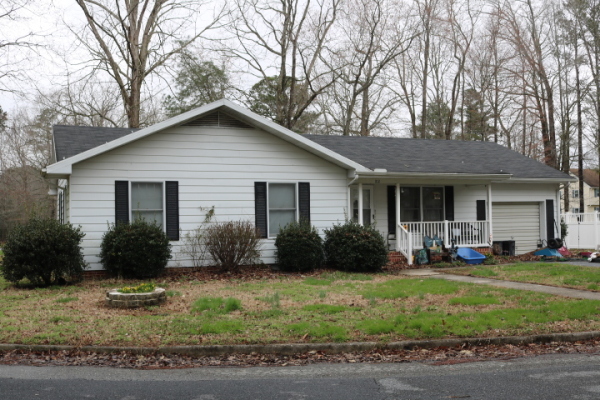 Pocomoke City Rancher
May 5, 2018
102 Brentwood Circle Pocomoke, MD. 21851

On Saturday, May 5, 2018, Eastern Shore Auctions, Inc. will be selling the estate of Florence Insley of Pocomoke, MD.

We will be selling a 1,376 +/- square foot rancher with 3 bedrooms, 2 baths, living room, kitchen, dining area, utility room and an attached garage. The dwelling was built in 1979. It has central air and town water and sewer. There will be a small selection of personal property sold including a 2000 Buick LeSabre and a storage shed.

The dwelling can be viewed on Tuesday, April 24 from 6 to 7 pm, Sunday, April 29 from 1 to 2 pm, day of sale and by appointment.

Terms: Real Estate $7,500 down in cash, cashiers check, or check approved by auctioneer on day of sale. 30 day settlement. 2% buyer's premium. Broker participation. Personal Property 10% buyer's premium for credit card usage.

Additional information and photos will be added soon.




Pocomoke City Rancher Gallery

RETURN