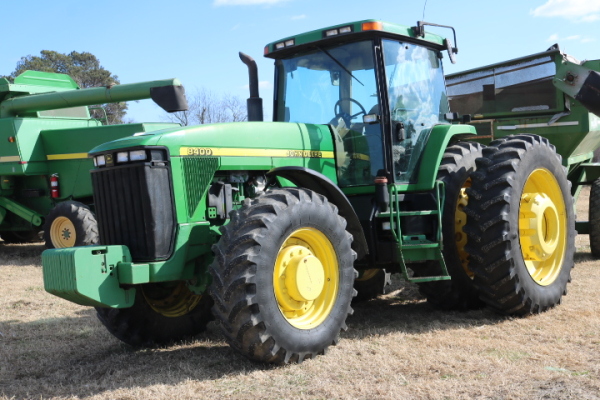 Virginia Farm Equipment Auction
March 24, 2018
11420 Taylor Drive Temperanceville, VA. 23442

On Saturday, March 24, 2018, Eastern Shore Auctions, Inc. will be selling farm equipment from the estate of Emmett Garner (EG) Taylor, Jr. of Temperanceville, VA. Emmett devoted his life to the family farm which has been owned by the Taylor Family since 1657.

FARM EQUIPMENT: 1996 John Deere 8400 tractor with 10880 hours, 4WD, 5 remotes, field office, full weights;

John Deere 7720 4 WD combine with grain monitor, stand up side, 190 bushel capacity, Mud Hog 4 wheel drive system, 4000 machine engine hours & 3500 separator hours, good tread;

John Deere 4010 tractor with 2 remotes, 5830 hours;

White 4-210 4 WD tractor with a 3208 Caterpillar turbo, 3 remotes, good tread;

1993 GMC Top Kick dump body truck with 152,000 miles, recent suspension and hydraulic work, 215 Caterpillar engine with turbo, 18 foot HD steel dump body, good tread;

Galion Motor Grader with rake, recent overhaul of Cummings 4 cylinder diesel engine;

Eversman 600 Pull Type Pan with front dolly wheels and 4 tire rear lift;

John Deere 7000 6 row corn planter, dry fertilizer set up, monitor system, seed sensors, new wiring harness;

John Deere Chisel Plow E1710 with newer disc;

International 25 foot disc with new blades, bearings, two new cylinders, swivel hitch;

1946 Rogers Heavy Duty Trailer,

John Deere 7 bottom mole board plow with openers;

Woods 16 foot flail mower;

EZ Trail model 500 grain wagon;

(2) John Deere 6 row corn headers 20 foot and 25 foot grain platforms,

Caterpillar D7 Bulldozer,

Irrigation Pumps;

Potato Wagons and more.

Equipment will be available for inspection on Friday, March 23 from 12 to 2 PM.




Virginia Farm Equipment Auction Gallery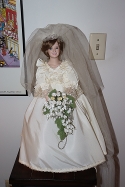 RETURN